Custom Seamless Gutters
---
Quality roof-water removal systems, professionally installed
A gutter sytem is more than a means of keeping roof water from falling on your head when you walk under the eaves; it is a means of channeling roof water away from your house. Un-channeled rainwater can be a threat to your home in two ways:
It can seep into the eaves and rot structural walls

It can leak into basements and damage foundations
Damage like that can run into the thousands! A properly installed and maintained gutter system is far cheaper. A seamless gutter, custom fitted to the angles of your roof, provides the best protection possible.

The Gutter Material
---
Durable value for long-lasting protection
Our gutter systems are formed from heavy aluminum sheet stock.
There are more than 40 colors to choose from that can match or accent your home's color scheme, and specialty fixtures are available to enhance the look. You can visit the distributor's web site
here

Hidden Hangers
---
The strongest we've found!
| | |
| --- | --- |
| | Hidden Gutter Hangers |
A good gutter system deserves a good mounting system. The one we use is the
Hangfast
tm
, and for good reason: It's plain strong! That's good to know when the weight of the winter snow starts building up.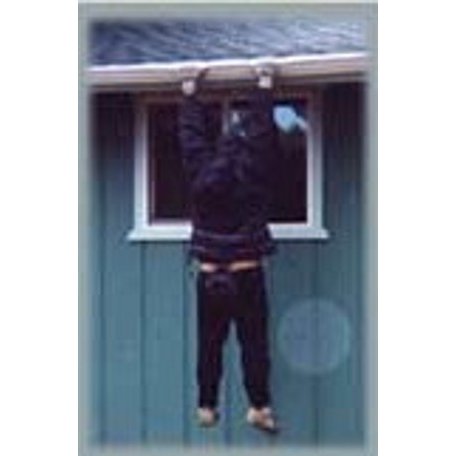 Gutter Screens
---
Keep the gutters flowing...



Rhino Gutter Guard

20 Year Warranty!
Keeping leaves and debris out of your gutter is an important part of gutter maintenance, but it can be a hassle. I suggest installing a debris trap to keep your gutters flowing freely. There are many types and brands, but my suggestion is the Rhino Gutter Guard. The covers are a multi-layer construction of steel screen over-layed with a finer mesh that allows roof water to freely enter the gutter while keeping leaves, pine needles, and other debris out.